An unconventional childhood ... that's what people usually say!
Before I was even born, my parents decided to build a boat and travel the world. When they left, they took with them 2 ship assistants: my sister, Albane, and myself. After 10 years travelling the world and with a little brother (Yann), we come back to France to 'readapt' as they say ...
But it's too late, I find it difficult to stay in the same place for too long: after 5 years in La Rochelle to finish school, I go to Strasbourg to study engineering and spend my last year of study in Québec where I meet Frog 2. After a year in Paris I join the consulting company where Ben is working in London. During 3 years I work and travel ... well, I work most of all! After 3 years working, we decide to go travelling in Asia: 10 months in India, South-East Asia, China, Russia ... and when we come back, we want to leave again!
We setup our own company and work 2 years with one idea in mind: going travelling again! I also study to become a coach. I have always looked for a fulfilling career and coaching might be it. I get my accreditation from the International Coaching Federation in March 2008 ... that's it, I am a coach!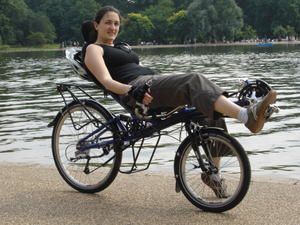 Frog 2 - Benjamin
Ben, actually! (Only my mother calls me Benjamin and only when I do something really bad).
I was born in Belgium but, like Sylvie, my parents travel a lot and we move every 2-3 years. We get to know France (what a change!), Greece, Russia, Spain and Canada.
After studying engineering in Paris, I spend a year in Québec to party, oups, to study of course! I meet Sylvie who (at that time!) can't stand me (too noisy in class apparently!). It's only 2 years later, after 4 months of intensely courting her (and no money left!) that she joins me in London where I work as an Operations Management consultant.
After a lot (and a lot) of talking, she convinces me to go travelling in Asia for 10 months. The trip is great and we decide to go on another trip 2 years later.
Meanwhile, both of us work as consultants in manufacturing and services. We travel a lot which means we don't see each other during the week but at least I can watch football in peace!